An Anti-Aging System That Works
Everyone wants healthier, youthful looking skin. Skin that's free of sun damage, discolourations, wrinkles, and scars is a sign of beauty, but it's also very hard to attain. Many people chase after flawless, young looking skin, spending money on products and techniques that ultimately do nothing to energize their skin. Facial cleansers, moisturizers, and eye creams help to condition skin but they do nothing to reverse the underlying problems—the real damage to your epidermis and its deeper tissues that causes the visible signs of aging.
Veteran clinicians in skin and hair care understand that you have to target the underlying problems to truly see a difference in the quality of aged skin. They know that the application of treated moisturizers isn't transformative enough, as they can't do much more than sit on the surface of the skin. To affect the foundation of skin, clinicians have adopted scientific processes to create a successful anti-aging technology. As a non-invasive treatment, it's as aggressive or irritating to your skin as moisturizers; however, backed by state-of-the-art technology, its process actually works!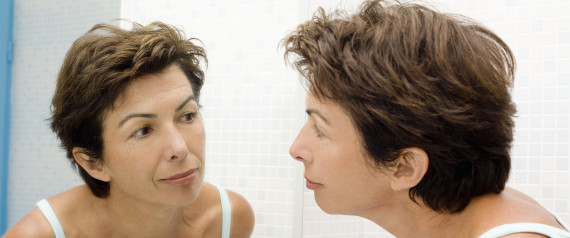 Using sophisticated laser technology, trained skin care professionals can target the deeper tissues of skin, treating large blood vessels and dark sun spots that can belie your age. Its lasers also eliminate other signs of aging, like acne scars, wrinkles, and fine lines by encouraging the strengthening of elastin and collagen in the supportive structure of the epidermis. Designed to be a totally comprehensive and transformative treatment, an effective anti-aging system will leave your skin looking younger and healthier.
To begin on your path towards younger looking skin, you must first with an experienced, certified beauty and skin care professional. With extensive training, they understand the ins and outs of any procedure they administer so that they can treat age spots and wrinkles quickly and effectively. Safety, of course, is their number one concern—even when administering a non-invasive procedure. Schedule your anti-aging treatment with those technicians that have access to cutting-edge tools to rejuvenate skin. With advanced equipment and proper training, a technician has the precision to treat your skin safely.
With the help of a skin specialist and a guided treatment in place, it's possible to reach rewarding results. A common dermatologist who spends little time educating his or her patients rarely generates successful results, so it counts to find a consultant who has a proven reputation.It's possible to slow aging and improve skin quality by investing in a proven anti-aging regimen or technique. When you try treatments like those of Hairfree Clinics anti aging systems, you'll be cared by skilled and committed staff. When you want the best result, you have to consult a licensed skincare specialist their professional guidance.