Today's guest post comes from the brilliant Beauty Blogger Brittany Minor from Clumps of Mascara.:
As your head Acne Ambassador, y'all know that I've had my fair share of acne stories and tales. I reckon I'll be tellin' my grandchildren these tales. Why? Because I'm weird like that and I think it's a grandparent's job to tell stories of the 'olden days' to their grandchildren. I'll tell them how my face was plagued with acne more in my 20's than it was when I was teen. I'll tell them about how I defeated the acne monster not once, not twice but like…a gajillion times. I'll tell them about secret serums and oils. And I'll tell them about LUSH's Grease Lightning.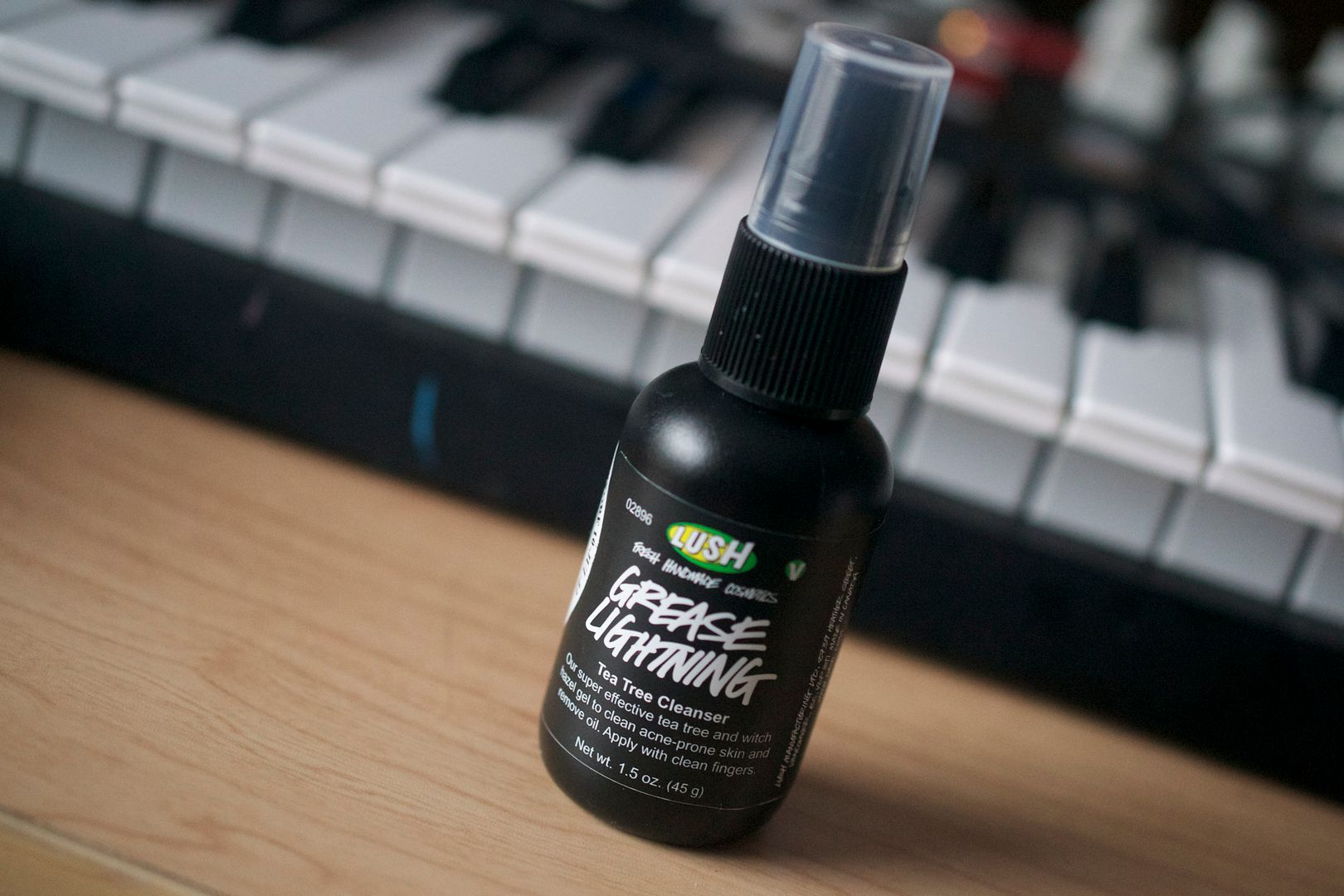 What the LUSH kids say about this stuff,
"…apply Grease Lightning, our super effective, spot-zapping face gel. The antibacterial combination of thyme, tea tree and rosemary infusion dries invisibly as it goes to work shrinking your mini volcanoes. Our herbal infusion conditions the skin, while grape juice cleanses and keeps spots free of dirt. See? Not so scary after all." (source)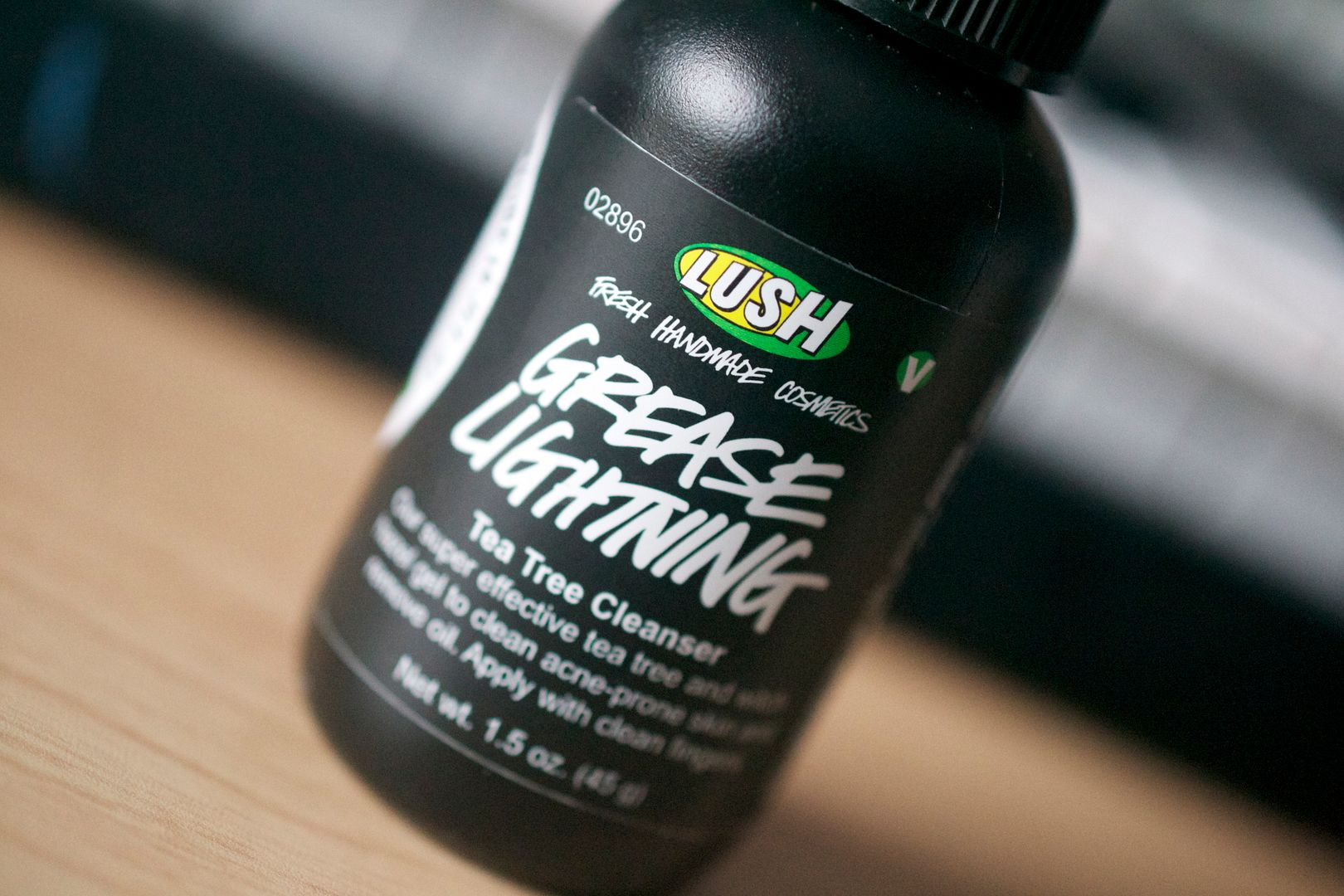 LOL @ mini volcano. So dramatic and so true because seriously – some of my pimples ARE that large. At first glance, this $12.95 seemed to be ideal for a pimple poppin' agent. Plus, I like the fact that it's a gel. It means that it won't only heal the skin but soothe it as well. Nice.
Ingredients-wise, I could smell a bit of tea tree oil, lavender oil and a blend of some other fragrances. I was disappointed to see that LUSH added 'perfume' in this mix because the essential oils alone would be just fine at combating the pimples. But I suppose they do this to sell to the masses because many people don't like the "natural" smell of essential oils. I get it but I don't think it's helpful in an acne product.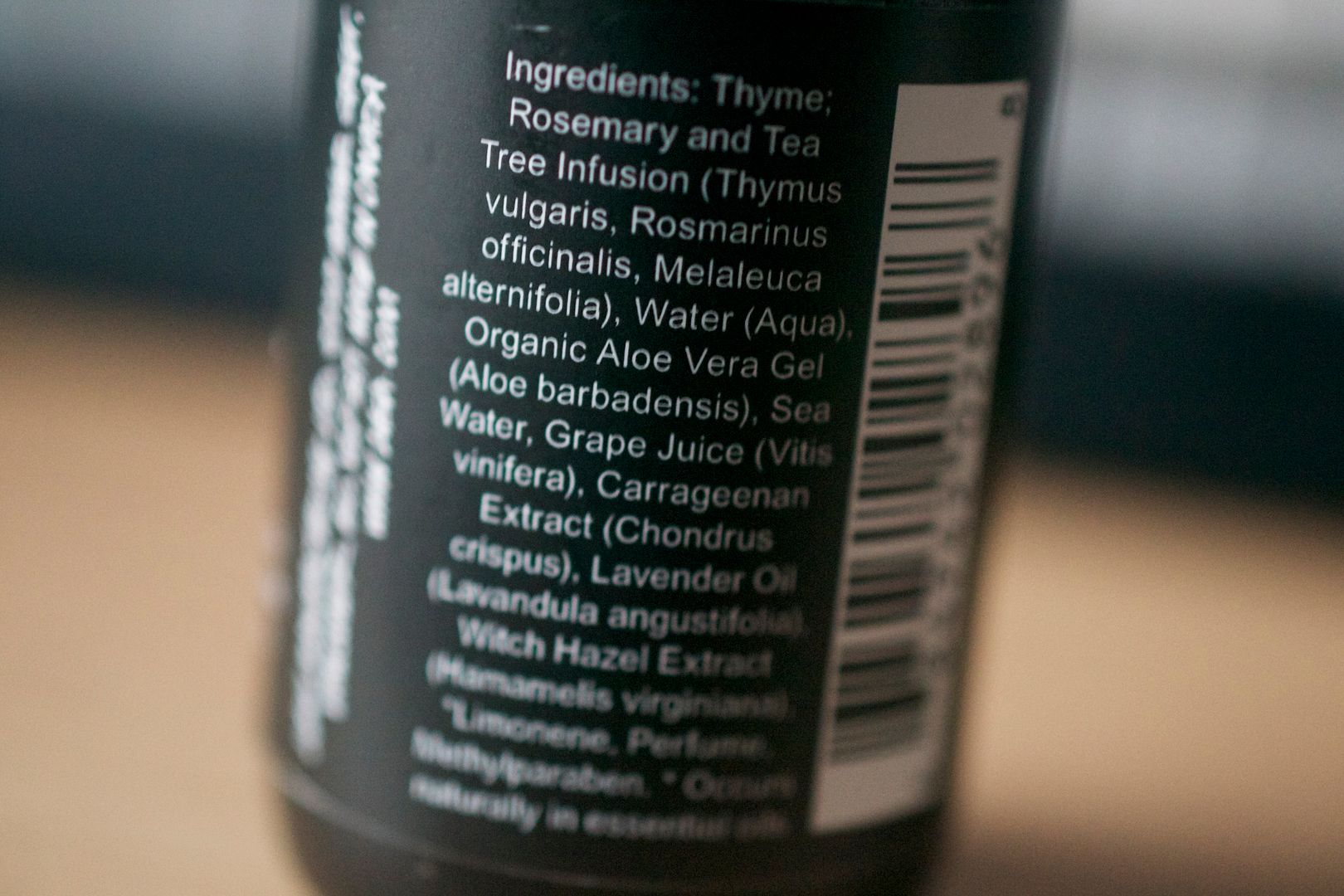 At first pump, this stuff feels nice and cooling on the skin. It has the consistency of aloe vera gel and I found that the amount it distributed to be more than enough to cover the average sized pimple. This is probably a product that would get more use at night unless you're a gal that's really good at covering up the gel-y residue.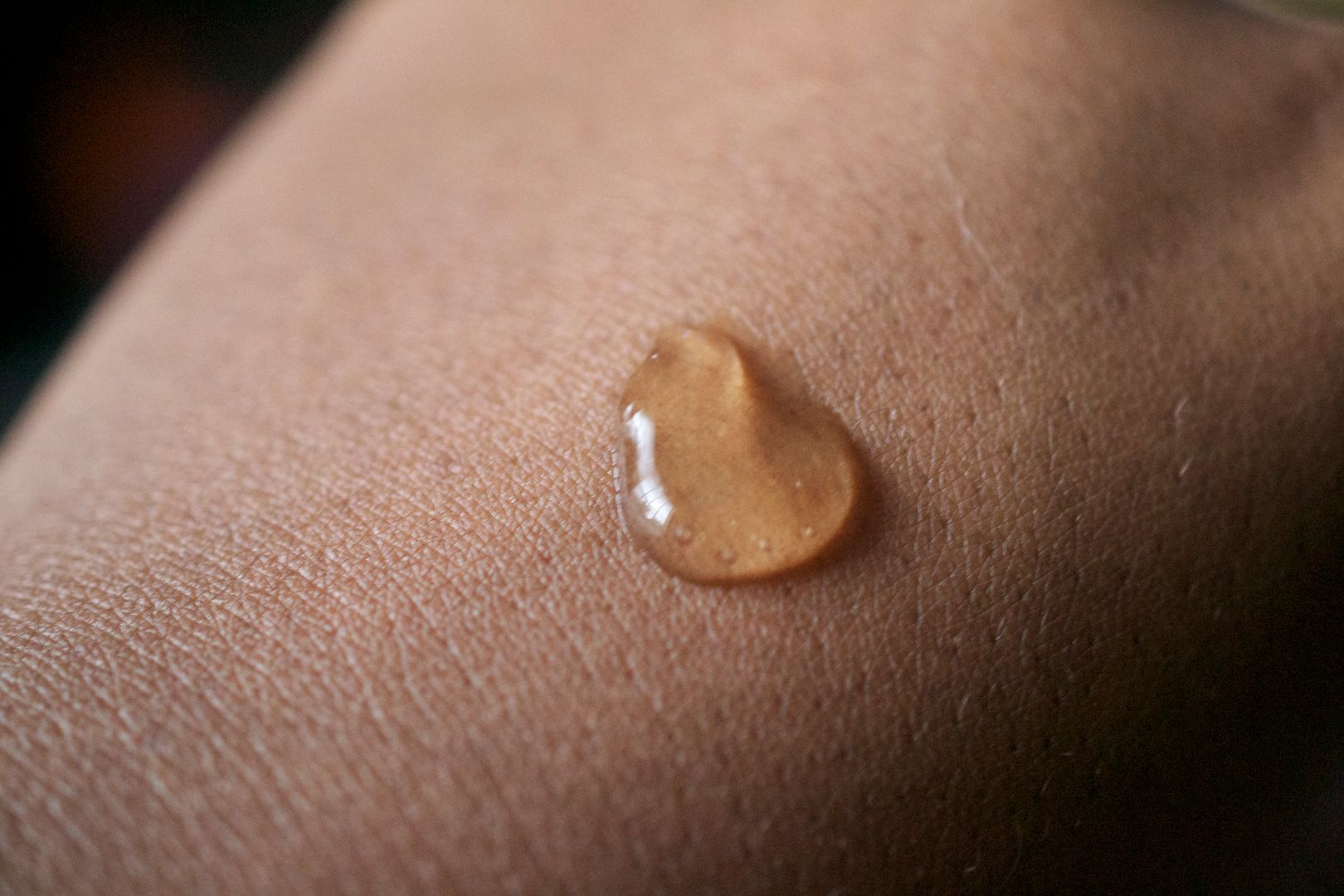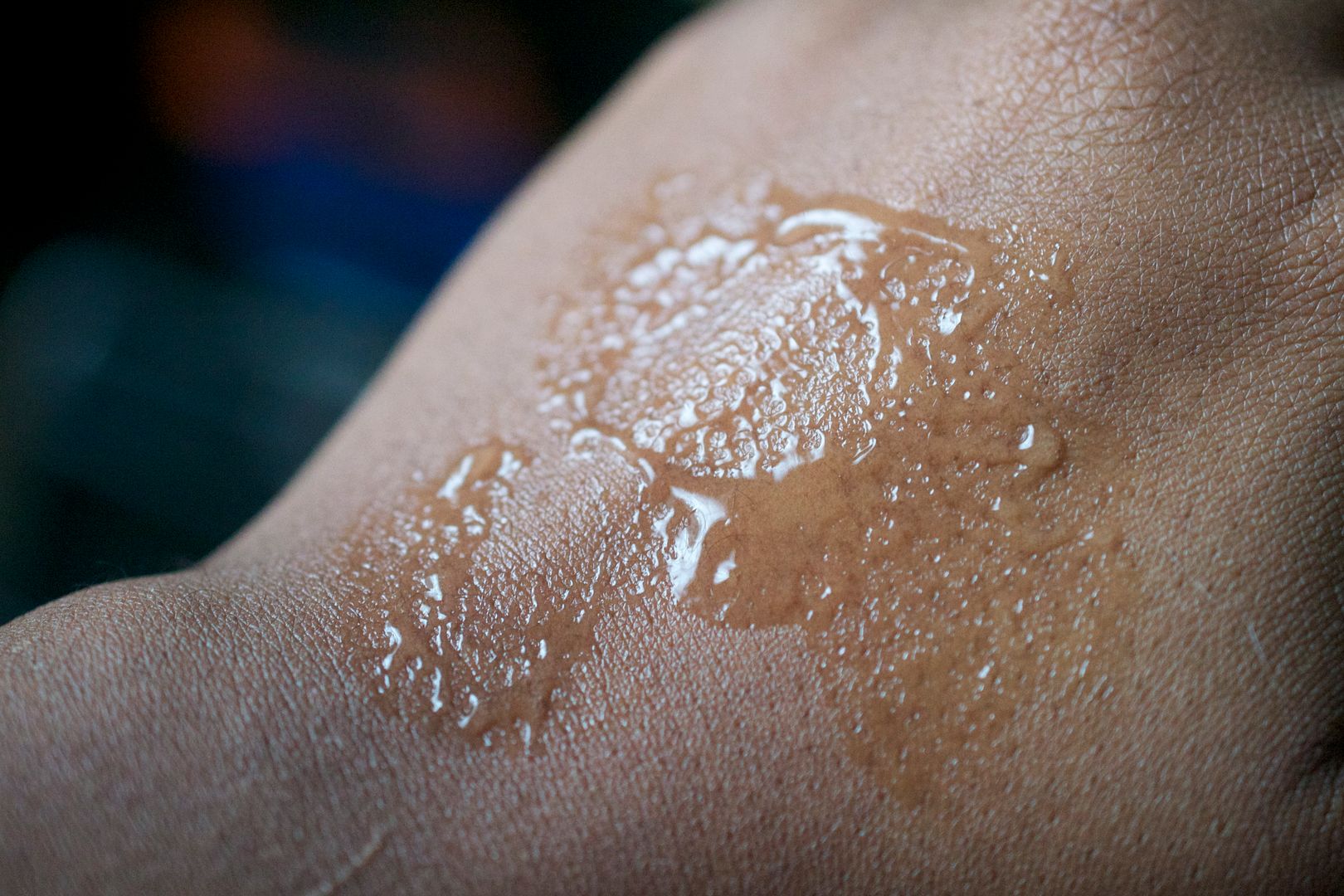 Is it effective at getting rid of pimples? It's good enough. I think that tea tree oil gel can be just as effective. But if you're boppin' around LUSH and want to give this a whirl, I don't think you'll be disappointed.
Anyone else out there suffer from mini volcano-sized pimples? Come on…be honest.
Be sure to check out Brittany all over the web-